Raten Sie mal, was es für russische Souvenirs gibt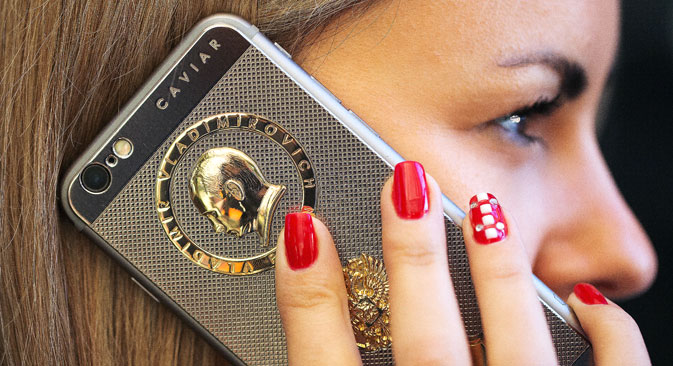 The profile of Vladimir Putin, Russia's president, sits above the coat of arms of the Russian Federation on the rear casing of an 18 carat gold plated 'Ti Gold Supremo Putin' bespoke Apple Inc. iPhone 6s as an employee demonstrates holds it to her ear at the Caviar Boutique at the Zhukovka Plaza shopping centre in Moscow, Russia, on Wednesday, Oct. 21, 2015. Russian policy makers have struggled to concoct the right policy mix to steer the country out of its longest recession in two decades.
Getty Images
Matrjoschkas, Mützen mit Ohrenklappen, Samowars, Wodka und Kaviar sind die bekanntesten russischen Souvenirs. Doch Touristen können in Russland auch exklusivere Andenken an das Land erwerben. Was findet man im freien Handel und was nicht?
Alle Rechte vorbehalten. Rossijskaja Gaseta, Moskau, Russland